Empowering Woman Autumn Graduation
Lee Dunn, Head of the Scottish Digital Academy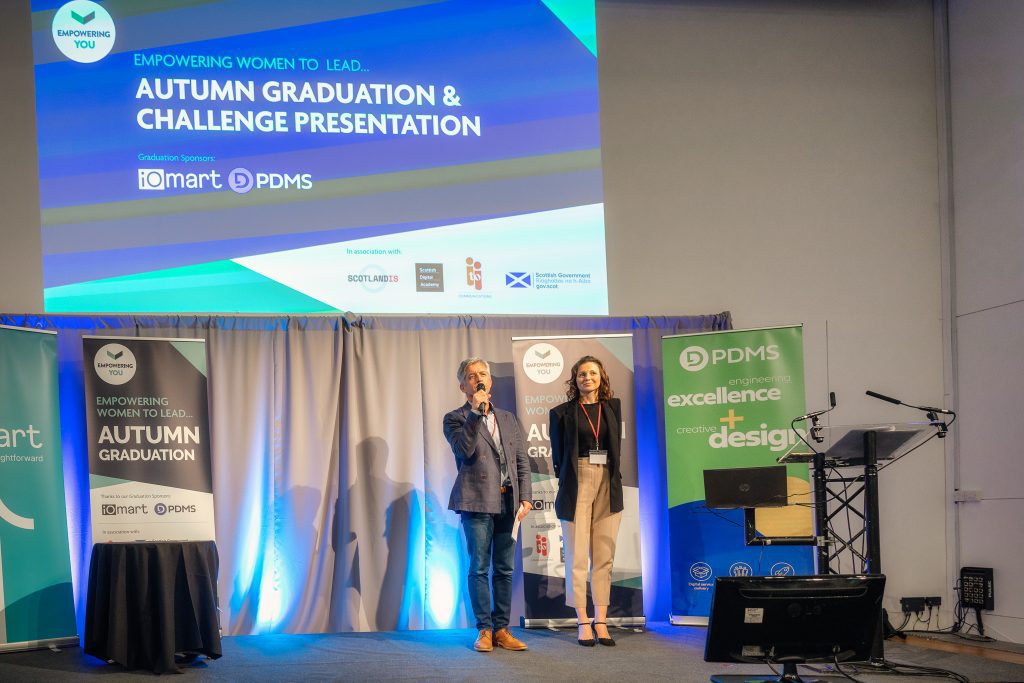 Delivered over 3 months, the Empowering Women to Lead Digital Transformation and Empowering Woman to Lead Cyber Security Programmes are designed to enable the transition of aspirational and early-mid career executives and managers into confident, capable and motivated leaders.
A key element of the programmes will be a team project designed to make a positive difference to the pace and success of digital transformation/cyber in Scotland, for both the economy and society.
​This unique programme, delivered by Empowering You, will provide an opportunity for senior leaders in all sectors to invest in their emerging women leaders.  This programme is based on the proven Empowering Women and Top Talent leadership programmes that have been delivered over 11 times in the last 5 years by the Empowering You team.
The programmes aim to:
Accelerate leadership potential and embrace a 'leader as learner' mindset​

Explore strategies to understand and engage more effectively with team members and stakeholders

Understand and develop your own personal and authentic leadership skills

Identify and respond to challenges within the team and organisation​

Leverage the combined expertise of peers to progress individual and collective growth​

Collaborate to deliver a team project for the women in digital community

 ​
The Scottish Digital Academy would like to congratulate all those taking part in completing their programme.